1000 Lumens Remote Control Solar Street Light
1000 Lumens Remote Control Solar Street Light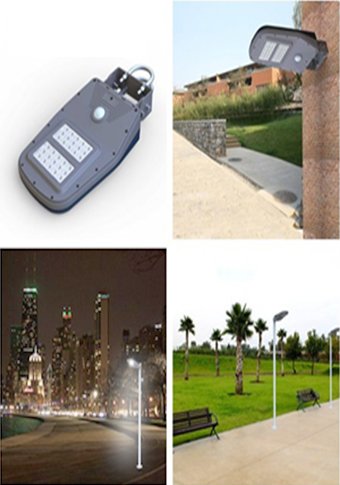 Features:
Can be mounted on Pole and Wall.
Installing angle can be adjusted to 0/15/30 degree to enlarge the lighting area and charging efficiency
Professional lighting distribution to enlarge the lighting area.
Remote control to setting the timer/brightness, ON/OFF,Remote controller battery: 2pcs AAA 1.5V
Easy for home use install,1000Lumens Super bright LED light.
Sensitive PIR Motion Sensor,Waterproof IP65"

LED 1000Lumens,30 LEDs
Li-ion battery 12000mAh 3.7V
Solar Panel 6.8W, 10years span life.
Install height 2.5~3.5 meters
Waterproof IP 65
Solar charging time 9-10 hours by bright sunlight
Lighting time More than 4 nights((Dimmer mode)
Material PC+Aluminum Alloy
Size 450*246*86mm
Work temperature -25℃ to 65℃
Warranty 1 years


Option A: Dim lighting 150 lumens +motion sensor (Bright lighting 500 lumens for 30secs when people move through the light)
Option B. 1 or 2 hrs(optional) in 500 lumens or 1000 lumens (optional), and then turn to lighting mode same as Option A above"
Application:
Outdoor wall or pole in Plaza, Park, Garden, Courtyard, Street, Walkway, Pathway,Campus, Airfield,Farm, Perimeter Security etc…