6 CSL 60LP Cpod System
6 CSL 60LP Cpod 2.4Ghz System with Free Roadcase
Built in the USA
Optional: SKB Heavy Duty Roadcase
System includes 6 wireless uplights with chargers and free roadcase.
New & Improved CPODv2.4 Change uplighting colors, brightness, full on, chase, fade and blackout control in the palm of your hand. One remote controls 50 units 100ft. range
Plus 15 auto functions:
Auto Color changing with brightness control
3 colors jump to change, 7 colors jump to change with speed control
3 colors jump to gradual change, 7 colors jump to change with brightness control
Red strobe, Blue strobe, Purple strobe, Green strobe, Yellow strobe, Cyan strobe, White strobe with brightness
Red/Blue alternately, Green/Blue alternately, Red/Green alternately with speed adjustment
This New Low Profile Uplights features 60 10mm RGB LED's with smooth color blending
Inside the LED housing are high capacity 6,600ma Lithium-ion Rechargeable batteries
Batteries can be charged 600's times. Batteries have circuit current protection and short circuit protection Fuse Protection: RS 270-1052. Smart auto current turn off chargers included.
One Remote controls 50 plus units
Download: CPodV2.4 Controller Manual

---
I use my CPOD uplighting for the first time last weekend during a we
dding. Just wanted to say, they are AMAZING. Got so many compliments on them. I worked with Jim and he was awesome. I was on the fence about buying them but after a long wait, I wish I would have purchased them long ago. SO easy to operate right out the box and unlike other lighting, I was not worried about them dying before my 6-8 our event. Just wanted to say Great job on the design guys and Thank you so much Jim.
---
Photo courtesy of Rock On Wheels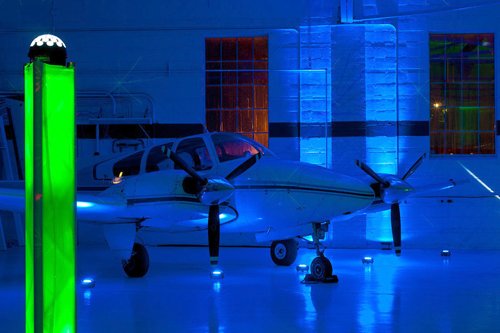 ---

EnabLED Licensing Program for LED Luminaires and Retrofit Bulbs