6 CSL LP 12-1 Cpod DMX Gen 3
Unlimited Range Gen 3 DMX
Use a handheld remote control included or DMX transmitter to any console (last command takes control)

New 12-1 2.4 DMX System RF system
This makes the 12-1 uplight controllable to a DMX controller of your choice plus you can control the light via handheld remote.
Long Range application: Each unit links to the next closest unit making the control distance almost limitless...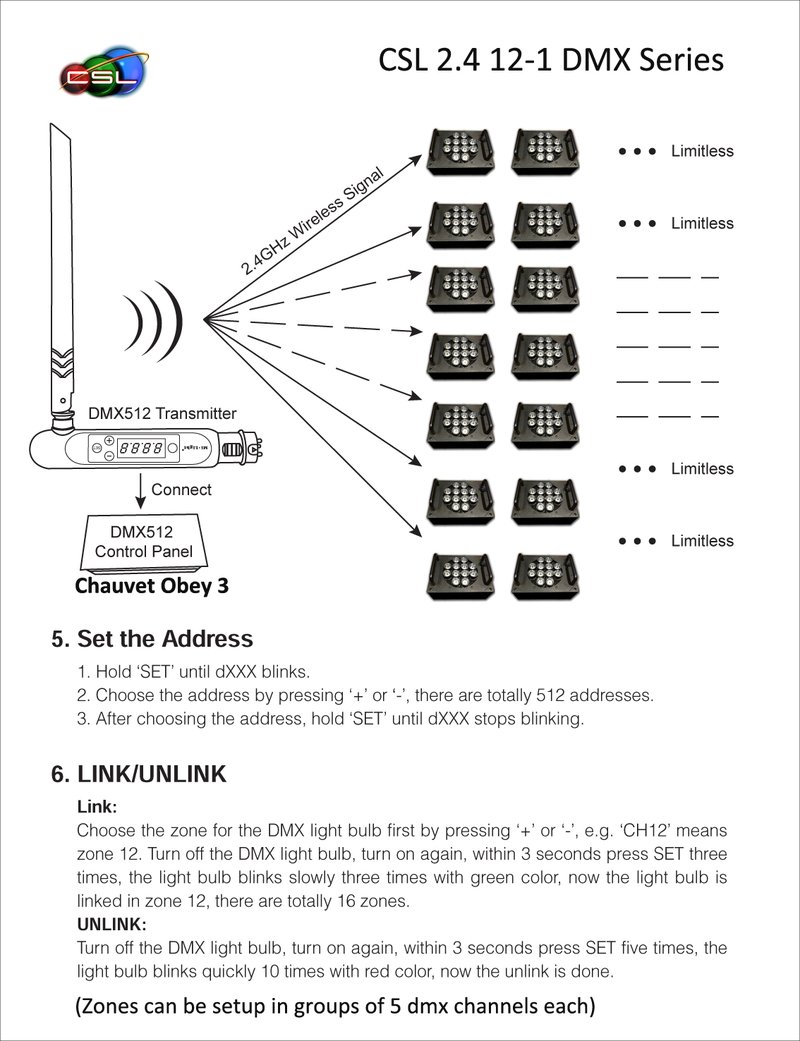 Gen 3 DMX Remote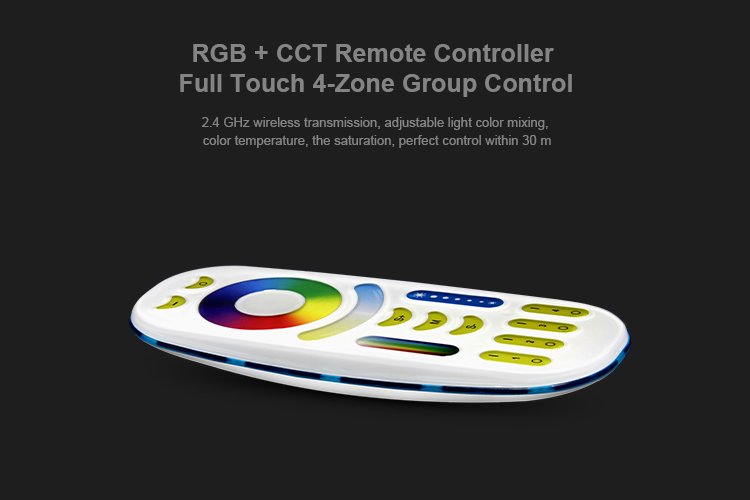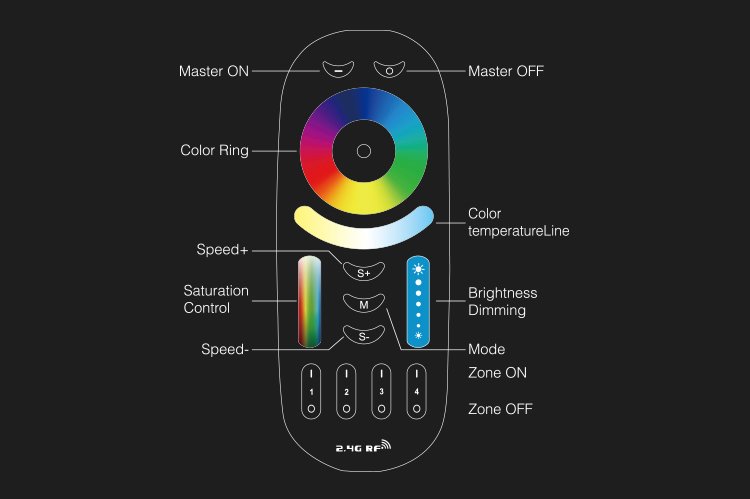 ---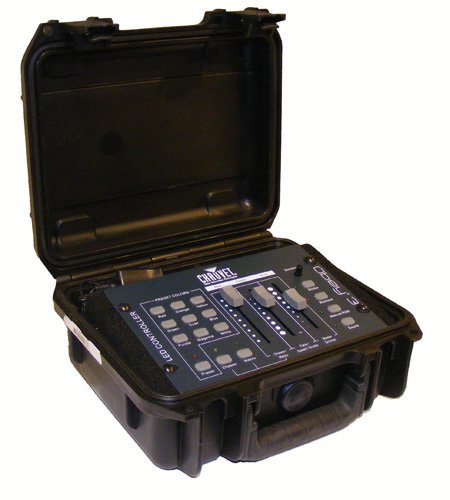 Chauvet Obey3 is a great controller for simple powerful DMX control, add the wireless DMX transmitter, and add a battery option for complete wireless control operation. call for details...