Mini 8G Rechargeable Digital Audio Sound Voice Recorder
Mini 8G Rechargeable Digital Audio Sound Voice Recorder includes 1/4" to RCA adapters, Mini Jack to RCA 3ft , level reduction cable, and a storage bag. 12 hours of recording time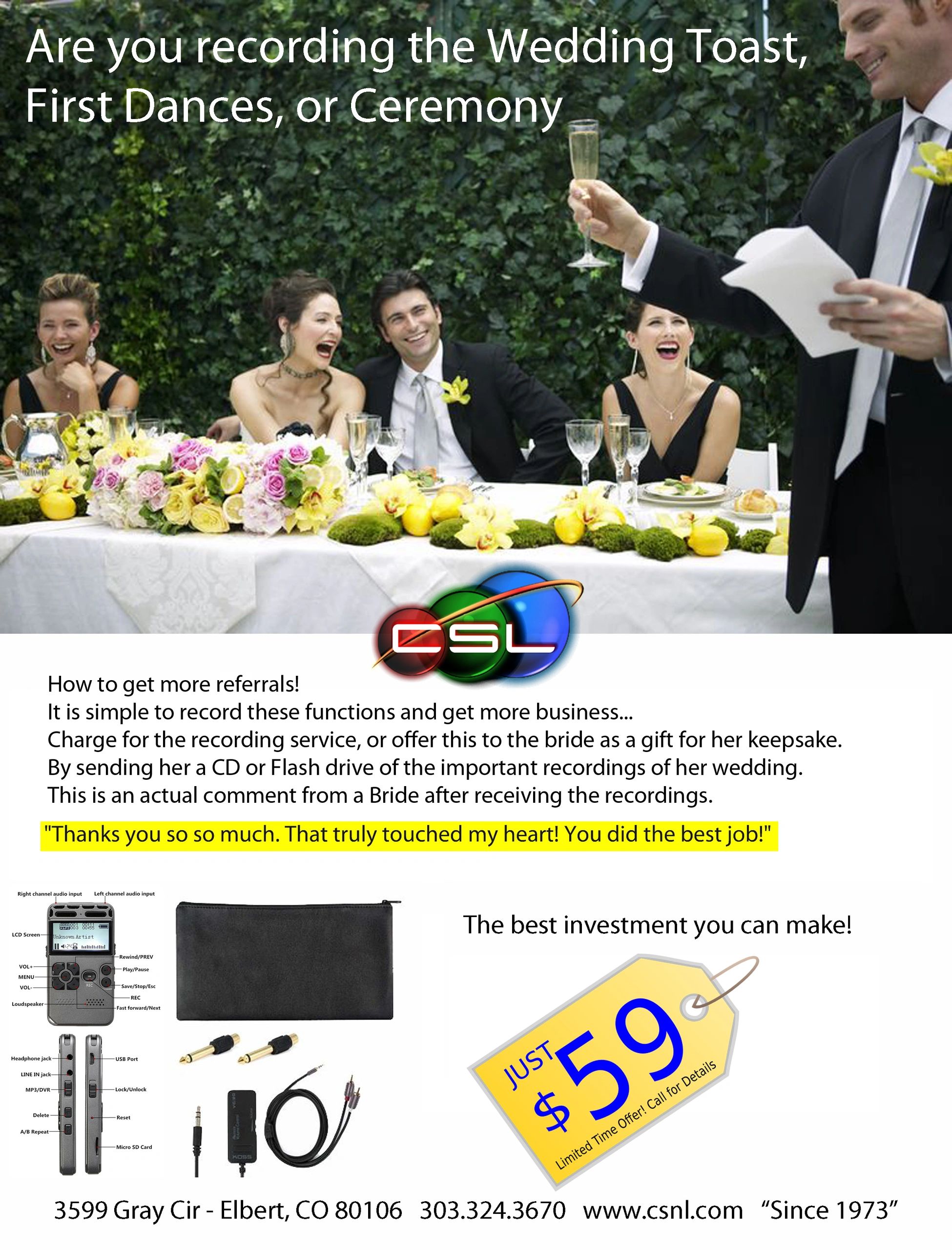 Record from You Tube, Spotify etc.
Music DVR Switch Video
Dj Jay Book gets the new Digital Recorder

DJ Barr Unboxing my NEW DJ Gear for 2021

Specification:
Color: Silver
Shell material: Zn-Mg Alloy
Size: 3.2" x 2" x 1/2" (L x W x D)
Memory capacity: 8GB
Expanded memory: TF card (expanded up to 64GB, card is not included)
Recording format: WAV/MP3
Music Format: FLAC/APE/OGG/MP3/WMA
LED Display: 2.0 inch
Record Distance: 3-20m
USB cable length: Approx. 70cm
Bit Rate: 1536Kbps
Max Record File Number: 999
Battery: Built-in 850mAh lithium battery
Recording hours: 72 hours (based on power amount and recording mode)
Standby hours: 300 hours  Runtime: 40 hours.
Rewinding/ PREV function: Support
A-B repeating function: Support
Fast forward: Support
Music files on root directory sorted by title for playback
LINE IN: Support
128x64 pixels LCD screen to display working status and battery capacity
This device works as a voice recorder and a MP3 player. With an external microphone, you can also use it as a digital voice recorder for recording lectures, meetings, interviews.
Comes with a built-in rechargeable Li-ion battery and a mini USB input port, which allows you to charge the device directly through your PCs, USB port or adapter with DC5V output.
Ultra-low power circuit design to achieve long time recording, this audio recorder can work continuously for up to 72 hours or more.
Deletion function: Delete MP3 music files and voice files stored in the device. You can choose to delete a single file or all files.
USB connection allows you to upload and download the voice files.
With a built-in loudspeaker, you also can enjoy music or recorded voice without an earphone or speaker.
Support automatic voltage detection and voltage protection functions, it will automatically power off after 5 minutes stand-by time.