CIT Direct Capital
Keith Peyser 
Lending Solutions Manager
P: (603) 433-9422
F: (800) 460-7659
155 Commerce Way
Portsmouth, NH 03801


www.cit.com
---
Approval to Funding In Less Than 4 Hours!
Electronic Documents 100% Prefunding On All Deals!
No Verbal Verification Required!
No Advance Payments Needed!
No Driver's License Required!
No Insurance Required at Funding!
No Bank or Trade References Needed!
Approvals in Less than 2 Hours!
Competitive Rates!

Please call me any time for additional details!
Direct line:

Mike Wissink
Centra Funding, LLC
Toll Free (888) 779-4629  Ext. 111
Direct (602) 828-3003

MWissink@centrafunding.com
4 Hour Funding, LLC
(A wholly-owned subsidiary of Centra Leasing, Inc.)
---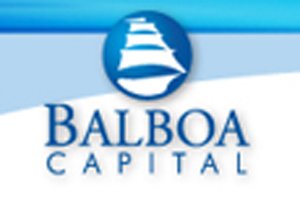 Lease App:
Balboa Capital Corporation
Account Executive
Vendor Services Group
tel.949-553-3423
fax.949-399-3123
edwardjf@balboacapital.com
---

https://www.crestcapital.com/csnl
Crest Capital
3460 Preston Ridge
Suite 285
Alpharetta, GA 30005
Matt Mosley
800 245-1213
mmosley@crestcapital.com
---

Dillon  Clark 

Business Development Representative
Direct Capital
A Division of CIT Bank, N.A.
---
---

Calculator Link: https://www.elbtools.com/secure/calc.php?elbt=119213316560
Application Link: https://www.elbtools.com/secure/apply.php?elbt=119213316560
Scott Friedman
300 Fellowship Road
Mt. Laurel, NJ 08054
P: 888-479-9111 x4123 Mark Horner
D: 856-505-4244
F: 888-479-1100
---

Hampton Ridge Financial - Alex Oliver
348 W. Main St. Suite #203 | Marshall, MN 56258
Phone:  866.815.4448 ext. 310 |Fax:  866.803.1906
www.HamptonRidgeFinancial.com
Lease to own financing on $3,000 or more in equipment purchases
Startup financing (0-2 years in business)
New and used equipment financing
House of Worship financing
Working capital
12-60 month payment options
C to A credit approvals
$1 buyouts
Approval after a past decline
Same day approvals