Video Projector Mount Systems
Video Projector Mount - multi-versions available click on choice for your application:
Two Basic versions available with different mounts:
1 3/8" is for Speaker Stands/Gravity Stands/Ultimate Support TS-70
1 1/2" is for Lighting Stands and Ultimate Support 80/90/100 series
New Gen 2 Version: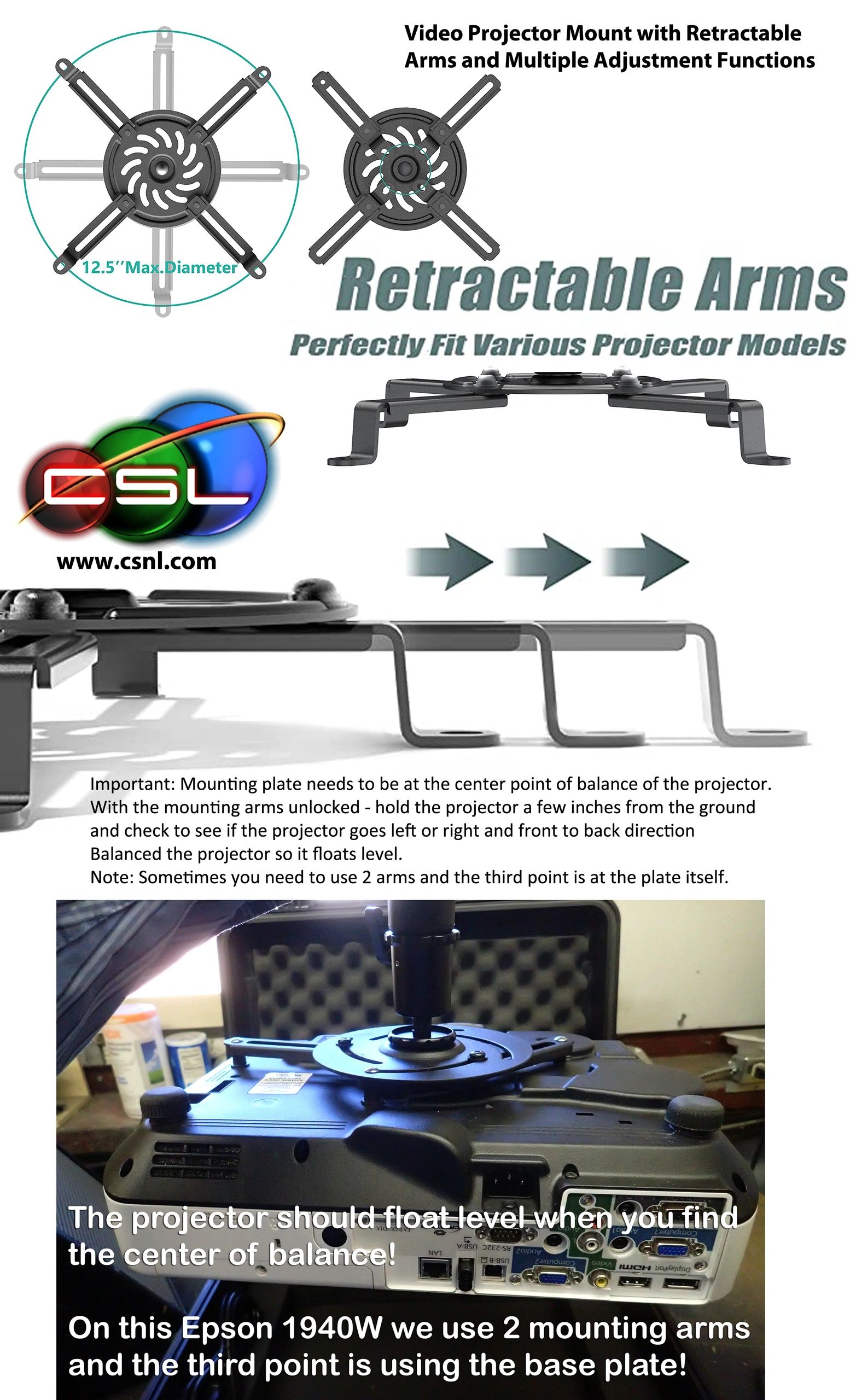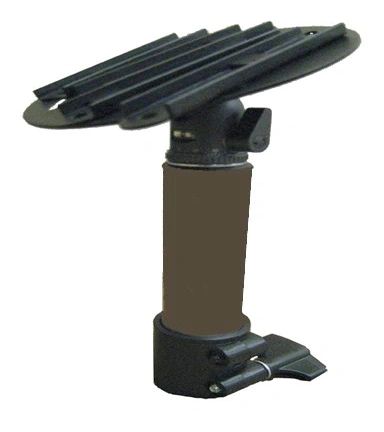 Use the three or four mounting arms to secure the mount to 99% of all projectors.
Base Plate Arms extend to 12" from mounting hole to hole
This high quality mount will fit most projectors and features a design that allows for quick and easy installation.
As seen in the below Barr Entertainment video: Video Projector Ball Joint Head 1 3/8" Tripod Mt. $129
As seen in the below DJ Rick Web video: Video Projector Ball Joint Head 1 3/8" Tripod Mt. $129

Example of available projectors: Epson Powerlite 1940W  Epson PowerLite 2250U
Bill Limbach
The DJ For You
I received this yesterday. It fits perfectly.
Great product, I have been looking for something like this for years.
---
Just a quick note to confirm you that I did received the 2 Video project mounts that you shipped to my address in Paris France.
Everything was received with no problem and the items look fantastic ! Also I really appreciate the extra hardware that you kindly sent as well !
Thanks again !
With best regards,
Jean-Michel Lafaye
---
(Gavin Borthwick 
United Kingdom  
Arrived today... excellent piece of kit.)
---
Truss mounting style clamps:
O-Clamp 1 1/2" or 2" Wrap around clamp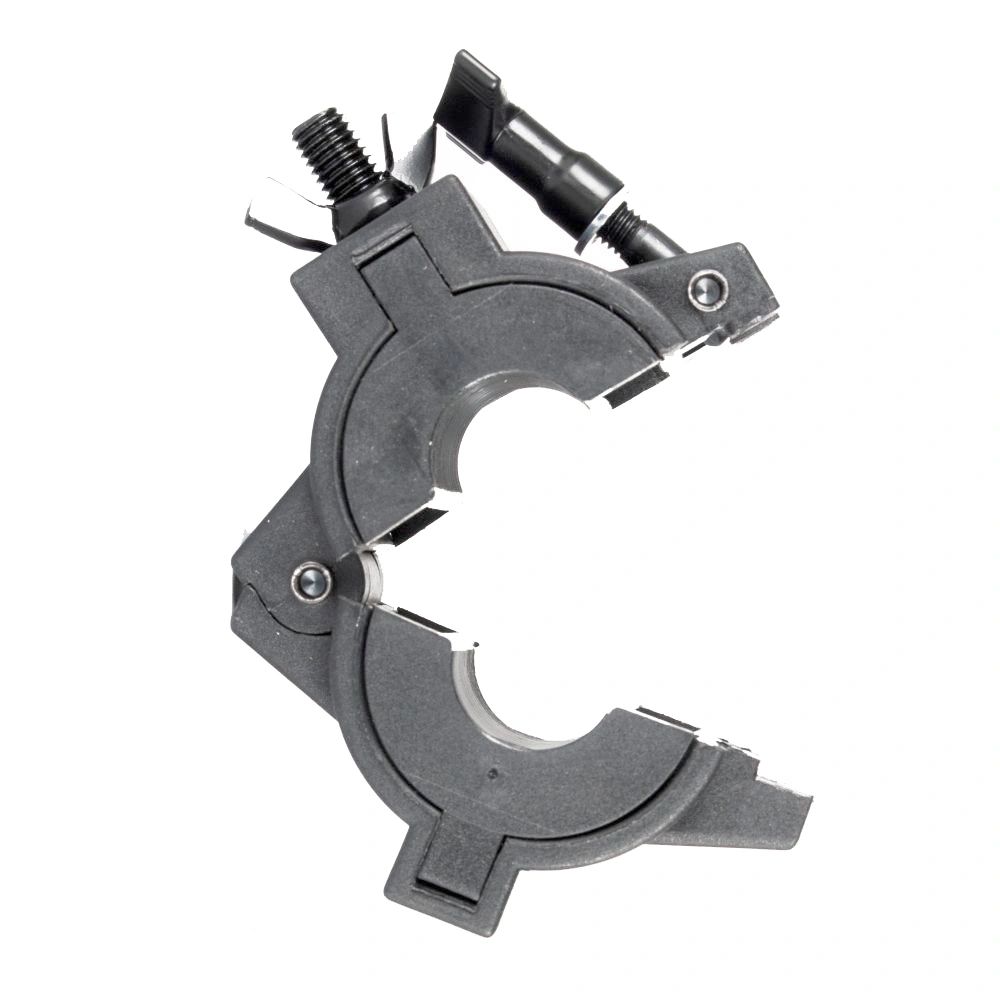 ---
360 Wrap around clamp
---
2" Snap Clamp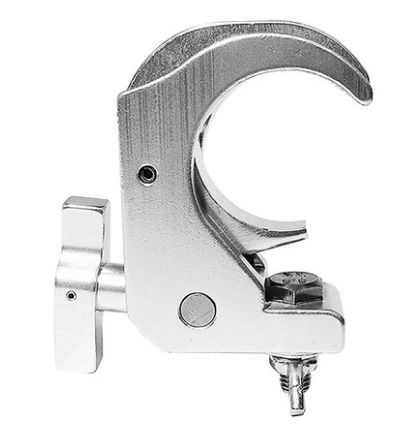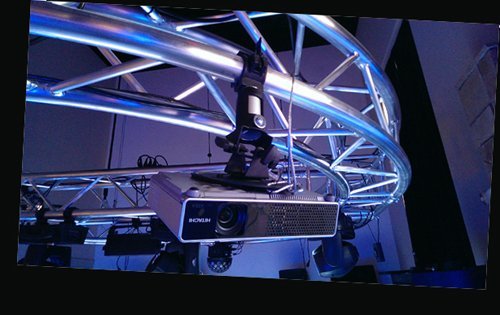 Video Projector Ball Joint Head Mounting Version
Key features:
Super security mounting via 1/4" screw tread into projector plate
One level angle adjustment (Shown with Collar Lock)
Video Tripod Projector Ball Joint Head Mounting to a universal projection plate.  This allows more tilting degrees and single level pitch locking.
This ball head is constructed of aviation grade anodized aluminum for superior strength and durability, as well as light weight. It features a quick release sliding plate with a patented safety locking system.

It includes two levels, one horizontal and the other vertical, so that it can be adjusted for exact leveling whether it is used horizontally, or tilted 90 degrees to one side.

A single locking lever on the body locks both the ball joint and the panning base.

Supports up to 13.2 lbs.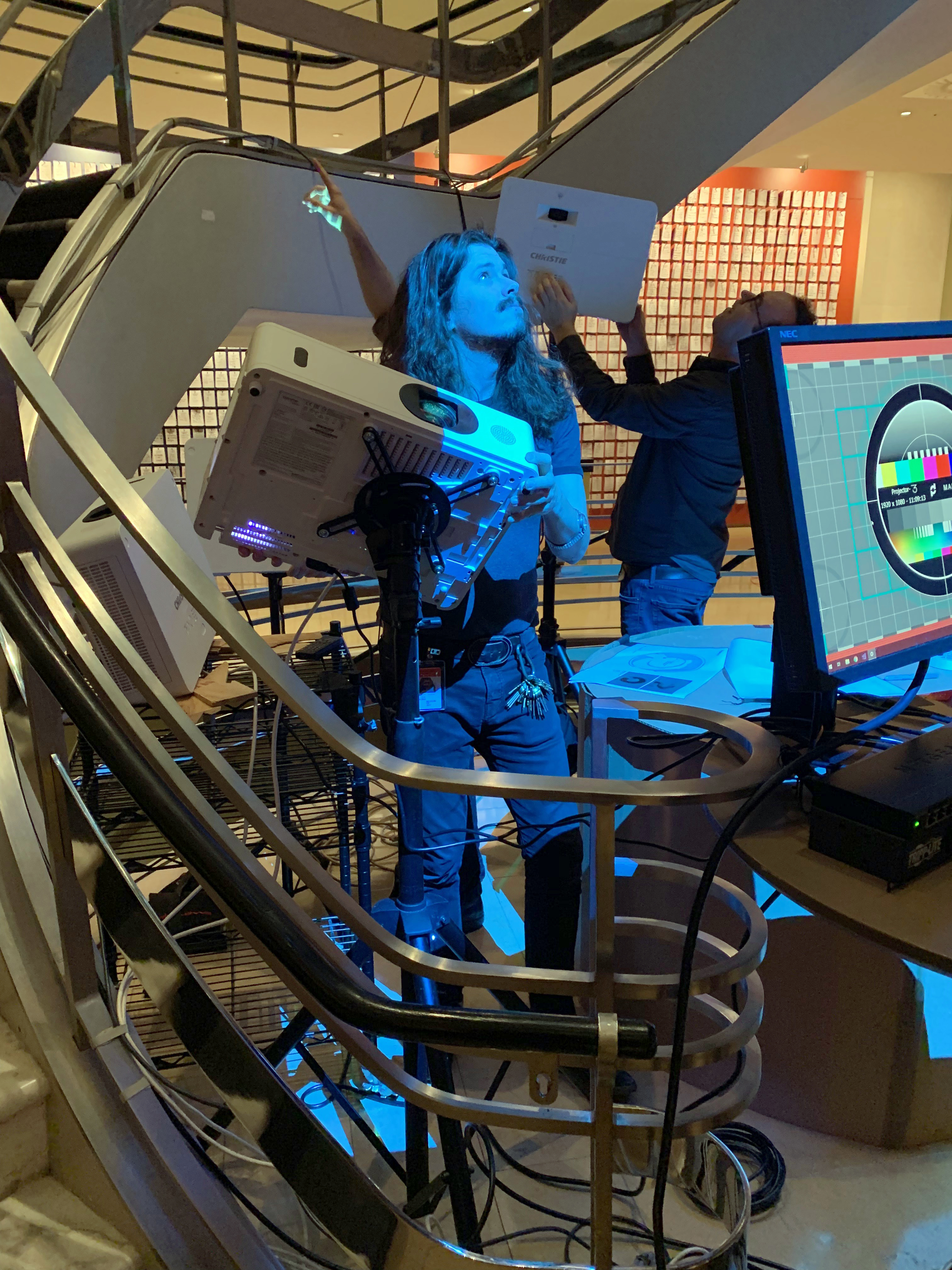 Rubin Museum of Art
The CSL Video mounts are great for Video mapping:
Check out the LightForm The design tool for projected AR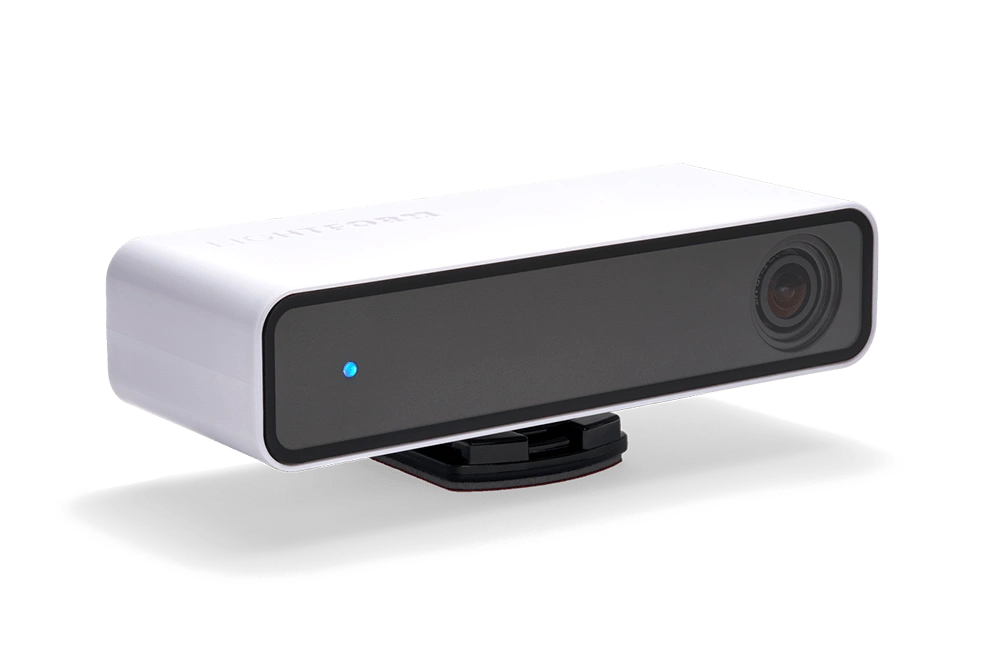 Optional:

For larger 4000 plus lumen projectors you will need a extended mounting brackets to add a extra 2" reach for that final mounting hole. 
The stock maximum length is 12" diagonal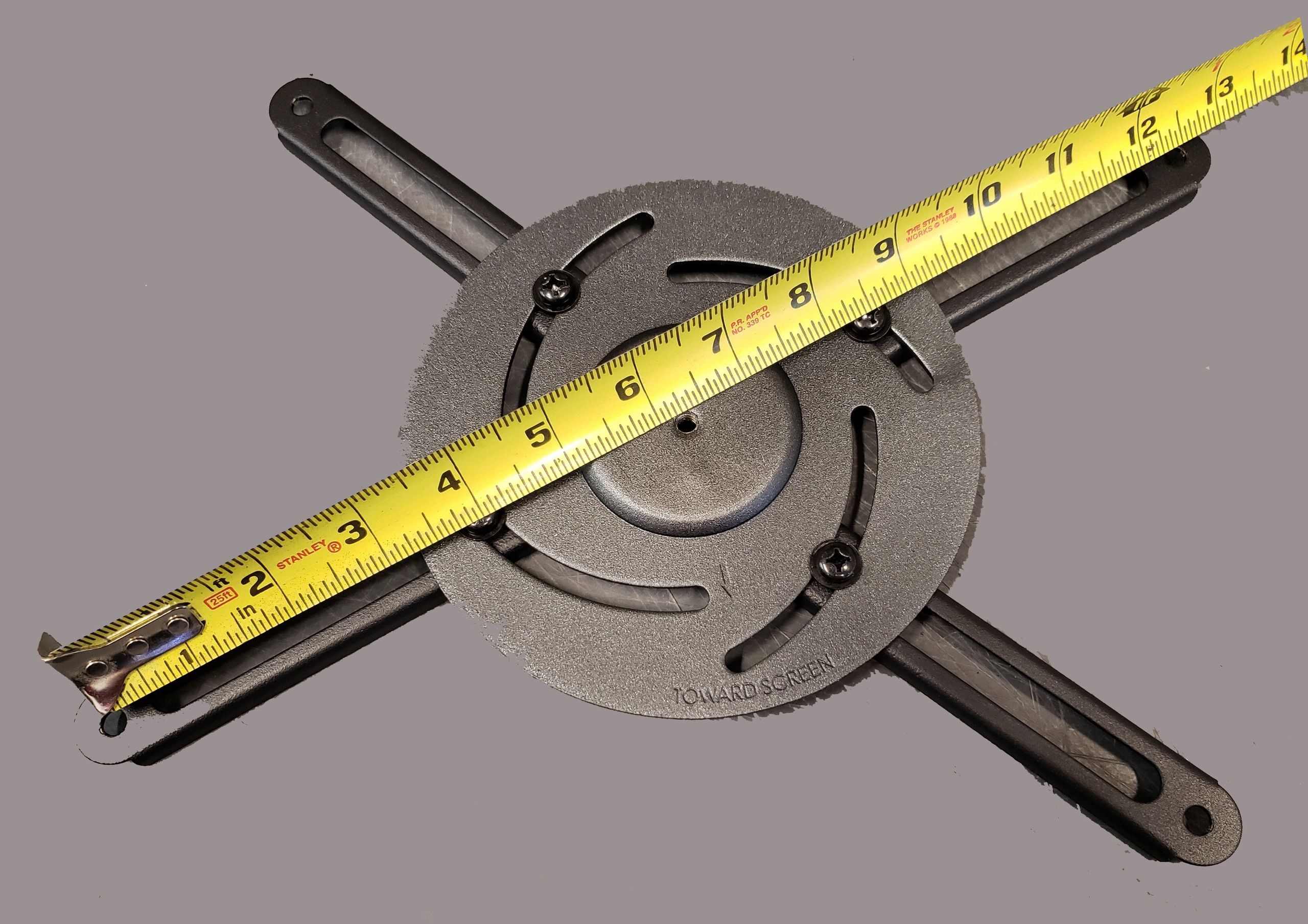 3" Extension allows 2" bolt to bolt

4" Extension allows 3" bolt to bolt
Custom lengths of 3/4: flat bar 1/8" thickness extension available call....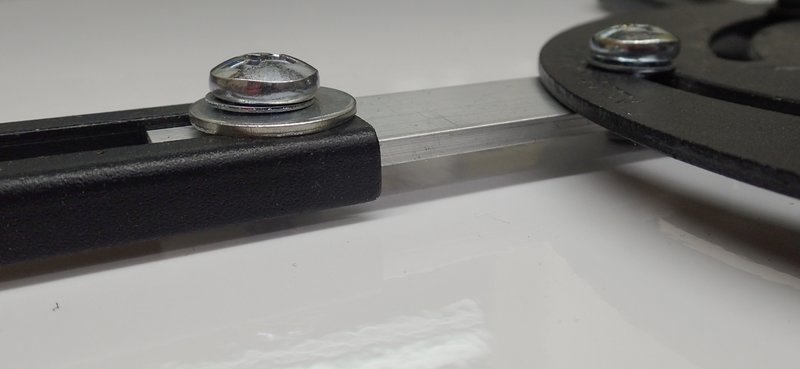 Example: Epson L500W will require 4 extension arms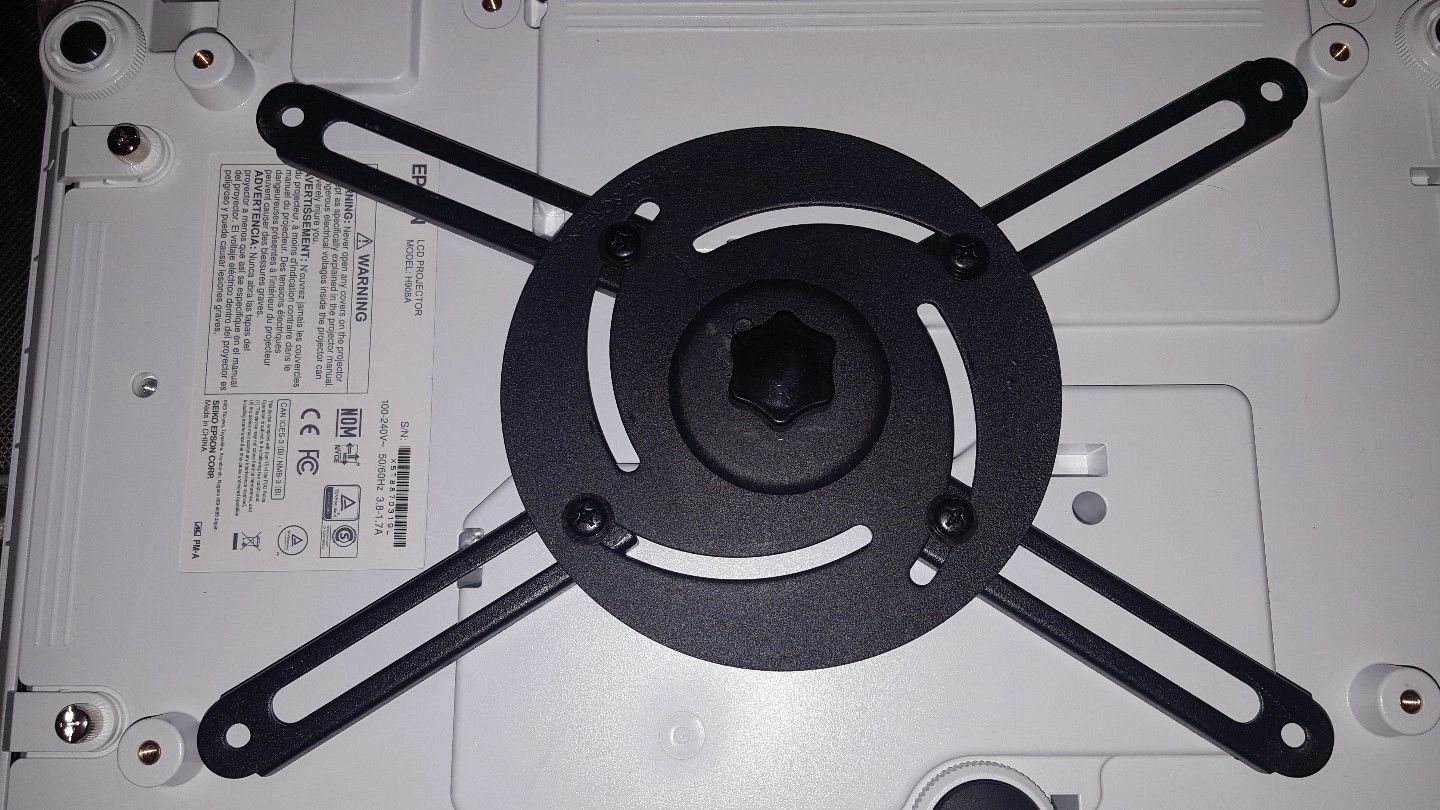 Additional video link for mounting a plate
---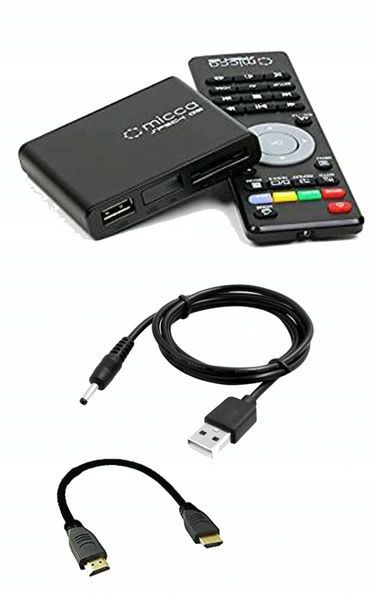 ---
Optional 1 3/8" tripods: (Select from above menus)
To Purchase a tripod/pole stand - Click of the below links:
Ultimate Support TS-70 (Height 4'2" - 6'5") Weight: 5 lbs.
On Stage Flat Base Video Projector Stand (Height 5'-10') Weight: 36 lbs
Chauvet Flexstand (Height 4.8' to 8') Weight 44 lbs.
Gravity GR-GLS431B (Sold in Pairs)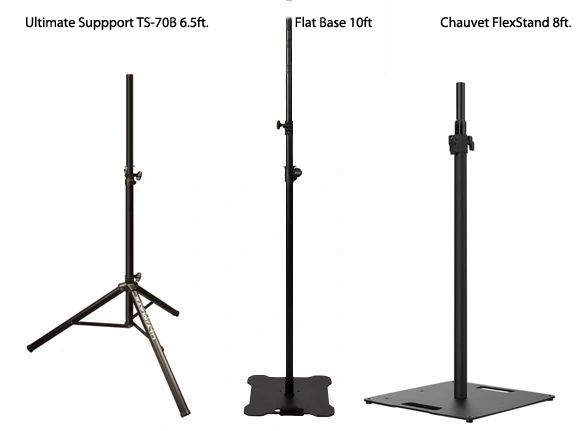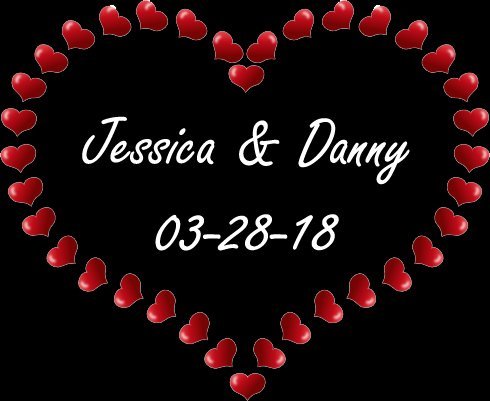 Program ideals:
Paint.net    Free for building a jpg or png type gobo
Cyberlink PowerDirector  Low cost video editing program for animated video production
HitFilm Express for video editing